REsurety is excited to be joining a panel with other industry leaders.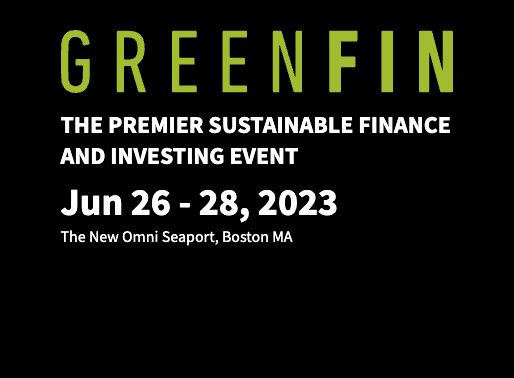 REsurety will be attending the GreenFin 23 event on June 26-28 in Boston. REsurety's Co-Founder and CEO, Lee Taylor, will be on the panel, Going Beyond Megawatt Hour Matching on June 26th at 4:00 pm, along with Amazon, HASI, and Putnam Investments. Learn more about the session below.
Title: Going Beyond Megawatt Hour Matching
Description:
The release of the Scope 2 Guidance in 2015 coincided with significant growth in corporate voluntary procurement. It has been foundational to corporate decarbonization strategies ever since.
Corporate buyers, developers, NGOs and investors are ready to embrace an accounting framework that moves beyond the current approach of megawatt-hour matching to focus on emissions impact. Is it time to update corporate emissions accounting standards to ensure that clean energy investments maximize electricity decarbonization?
Session Speakers:
Faraz Ahmad, Head of Net Zero Grid, Amazon
Chad Reed, Vice President, Strategic Initiatives and ESG, HASI
Katherine Collins, Head of Sustainable Investing, Putnam Investments
Lee Taylor, Co-Founder and CEO, REsurety
Learn more here.
If you haven't registered yet, register to attend the event here.
About the event
Despite ESG frameworks and rankings' imperfections, they are impacting billions of investments. And, hundreds of trillions more are needed to realize a just transition to a decarbonized global economy.
GreenFin 23 will convene an influential audience of finance, investment and sustainability professionals to share insights, address key challenges and showcase leading sustainable financial products and services.
Access the agenda for the entire event here.