May 17, 2023
"We're working on things that roll up to tangible benefits for the clean energy sector. Not only am I challenged to grow and continue to learn, but the big picture is that our work is making an impact on more lives than just my own."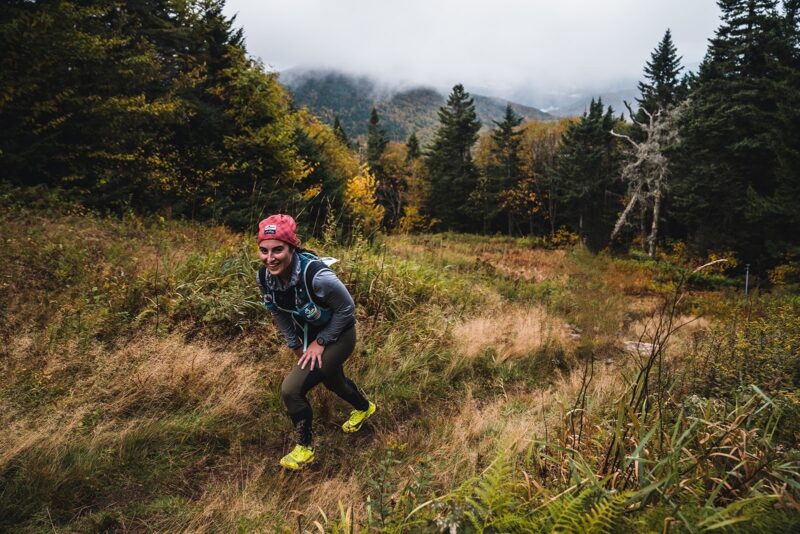 "I grew up on the south shore of Boston and I was actually really shy as a kid. But I loved being outside. I was one of those kids that would spend the whole day outside with my neighbors and siblings just playing. As I grew up, that morphed into having a sport for every season. I played soccer, I skied in the winter and even ski raced a bit in high school, and in the summer I sailed. Eventually I coached sailing. I taught kids how to race after racing myself. Thinking about myself academically as a kid, I was definitely a big ol' nerd. I would get so stressed out about getting 100 on every assignment.
"I always preferred math and science. When I got to undergrad at UVM, I knew I wanted to go into engineering, but I didn't know which specific sector. At first I was leaning towards biomedical engineering, but started broadly within mechanical engineering. Throughout that first year or two you have that flexibility to explore what's interesting to you and that's when the energy sector started to come to light. I absolutely loved thermodynamics and fluid mechanics. I enjoyed solving complex energy problems in the academic setting. I then extrapolated that to 'well, we've got pretty big energy problems as a society, so that might be a career that makes sense for me.' So that snowballed into taking renewable energy specific courses in undergrad, as well as a senior design project – which is your whole senior year as an engineering student – working with a local company in Vermont to develop a novel audio based condition monitoring system for wind turbines. My experience in undergrad helped guide me towards the renewable energy industry through my courses and hands-on experiences.
"I graduated back in 2017. I also did a minor in Economics while I was there, which at the time had a lot of people telling me, 'you're not going to use that; why are you stressing yourself out with a minor?' But I was interested in it and it's come full circle. I now work in a setting where I can apply my problem solving skills from engineering with that economics background on our settlement team.
"I've been at REsurety for about three and a half years. I absolutely love working at REsurety. I think we do so many things right as a company, and there are a couple core attributes that make it such an awesome place to work. First, the nature of what we're working on is super interesting to me. We're working on things that roll up to tangible benefits for the clean energy sector. Not only am I challenged to grow and continue to learn, but the big picture is that our work is making an impact on more lives than just my own.
"I think the other component that we do well is our team. We have a very diverse team with specialities across different sectors. We bring those diverse backgrounds and specialities into our problem solving strategy, and I think that's really important. On the more lighthearted side, everyone's really pleasant to work with and I always look forward to connecting with my colleagues in person.
"The renewable energy industry is still young, and relatively small if you compare it to most other industries. This means our generation has a lot of impact on the direction that we go in as an industry and that's really exciting to me. I think a lot of the solutions needed to fully transition to a clean energy fueled future are still in development and some may not exist yet. We will be the generation that sees these developments come to fruition. There is always going to be a new problem for us to solve.
"Usually if I'm not working, you can find me in the mountains somewhere. In the winter I'll be on skis, and in the summer I'll be running. Usually Bruno, my dog, is with me. I think it goes back to who I was as a kid too – I just like to be outside.
"Beyond generally enjoying the outdoors I also like to race, mostly mountain trail running races. In addition to local trail races, I do Spartan Races, which I started when I was in college. Pre-pandemic, I was traveling a lot for them too and competing mostly at the mountain venues. I have a couple of companies that I work with that support my athletic endeavors. I work with SCOTT Sports on their running team. I also work with UnTapped Maple and Atomic Coffee Roasters. They help support me because it gets expensive to be buying sneakers and running fuel every month. I've even convinced a couple of our colleagues to do a Spartan Race with me. We do the Fenway Park Spartan Race each fall as a REsurety team and I enjoy motivating my coworkers to work out to train for that."
Learn about other REsurety employees.
Return to the blog post main menu.