November 10, 2022
"The weather had the fun, sciency things going on, and I always had an interest in it."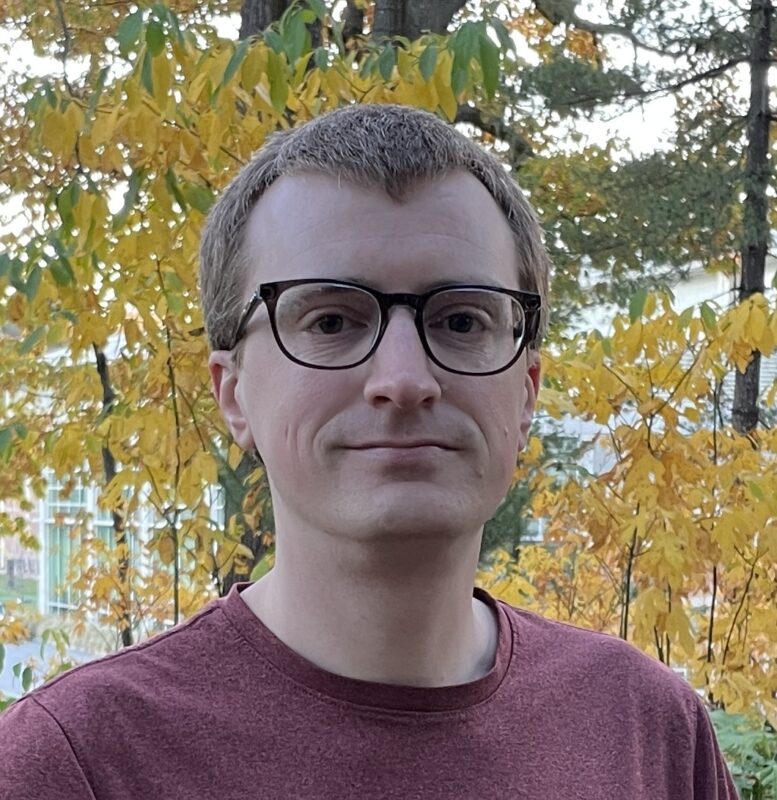 "I was born and raised in the Chicago suburbs. I'm a very proud Chicagoan, always will be. Growing up I always had an interest in science in general, in various forms. I watched a lot of PBS documentaries, Nature, Nova – all that good stuff. I'd also watch the local news, which is probably strange for a child in elementary or middle school, but the two segments that always got my attention were weather and sports. The weather had the fun, sciency things going on, and I always had an interest in it. In high school I took a lot of science classes and I applied to meteorology programs for university. I ended up going to the University of Wisconsin, which was the first one that I visited and I loved it from the start.
"I didn't quite have a specialty area within atmospheric sciences or meteorology that I wanted to focus on. In 2013, organizations that might fund a Master's or PhD student working in a research university weren't sure what their budget was going to look like due to a government budget sequester. That trickled down to impacting admission decisions at universities for potential Master's students like myself coming in to do research, and I was one of many students impacted. I took that as an opportunity to look somewhere else and try something different, so I decided to go to the University of Reading in England. I never had a study abroad experience during undergrad and I was excited to live overseas for a while. Reading has an excellent Meteorology department so it's not like I was trading academic rigor for other life experiences. It was fulfilling in multiple senses. I had a really good time living in the UK, and I made a lot of great friends. I make regular trips back there to visit them and see football matches or explore parts of the UK I haven't been to.
"I was there for a year and a half and in the final portion of the program I was fortunate enough to study wind energy modeling. I had spent a lot of time learning how the atmosphere works and learning about climate change prior to this. My knowledge of climate change was pretty good by then and it was very clear that this is a problem that affects all of us and we need to be acting swiftly on it. I'm a decent coder, I was not an amazing mathematician, so I was probably not going to write the next great climate model. I thought I could contribute to the solution side of climate change instead.
"I got my PhD at the University of Vermont, and towards the end of it, I had the opportunity to present at a conference for the American Meteorological Society in 2020. I was able to road trip down from Vermont, and it was there that I actually met quite a number of REsurety employees. At that point I hadn't heard of REsurety, but by being in more energy-focused sessions within the conference I encountered REsurety folks and attended their talks and did the classic networking thing. You always hear that networking is a skill to develop and you never know when it'll pay off. I'm not the most gregarious or social person but in this case, it definitely paid off when I joined REsurety two years after that conference. After getting my PhD I ended up taking a job in consulting which was based in New York City. I was there for a little over a year, but I didn't enjoy it as much as I thought I would. But then I saw that the power markets team at REsurety was hiring, and they were looking for someone to work on northeast markets, which is one of the main focus areas I had. So everything kind of fell into place pretty nicely.
"The electricity system is such a complex and nuanced structure with a lot of intricate moving parts, and it also underpins so much of what makes a modern society, particularly in America. It's fun to work on something that is so foundational to everyone. Then there's the whole climate change piece layered on top, and with my background that means that I'm highly motivated and constantly thinking about what our behaviors and decisions in the electricity sector can mean for lessening the impact of climate change. I spent a decade of my life studying this, and having an energy systems and meteorology background makes me feel like a tailor-made fit to be a REsurety employee.
"I watch a lot of sports, primarily the Premier League in the UK and college sports – I'm a big Badgers fan. I also try to spend a decent amount of time outside. With the amount of time I spend staring at my computer either in a personal or professional capacity, I definitely try to balance that out with outdoor things, whether it's taking a walk around the neighborhood, going for a hike, or taking a day trip somewhere. I'm hoping to get back into golf next year. I played from time to time in high school, and I like following professional golf too. I also love visiting breweries and trying out new beer. When I lived in Vermont I went to every single brewery in the state over the course of about two years, which was about 55 in total."