October 18, 2019
For C&I Buyers looking to mitigate risks in their PPAs, CohnReznick provides new accounting guidance on Volume Firming Agreements and Settlement Guarantee Agreements in a whitepaper co-published with REsurety.
EXCERPT
An important consideration for Buyers is how these contracts, or group of contracts, will be assessed for accounting purposes. Like a traditional vPPA, contracts like the SGA and VFA can require complex accounting analysis. The application of the appropriate financial accounting requires not only a clear understanding of the nature of the transaction and the rights and obligations of the parties to such agreements, but also the ability to appropriately navigate through the various Topics, Subtopics, Sections,
and Subsections of the Financial Accounting Standards Board's Accounting Standards Codification ("ASC").
Fill out the form below to access the full report.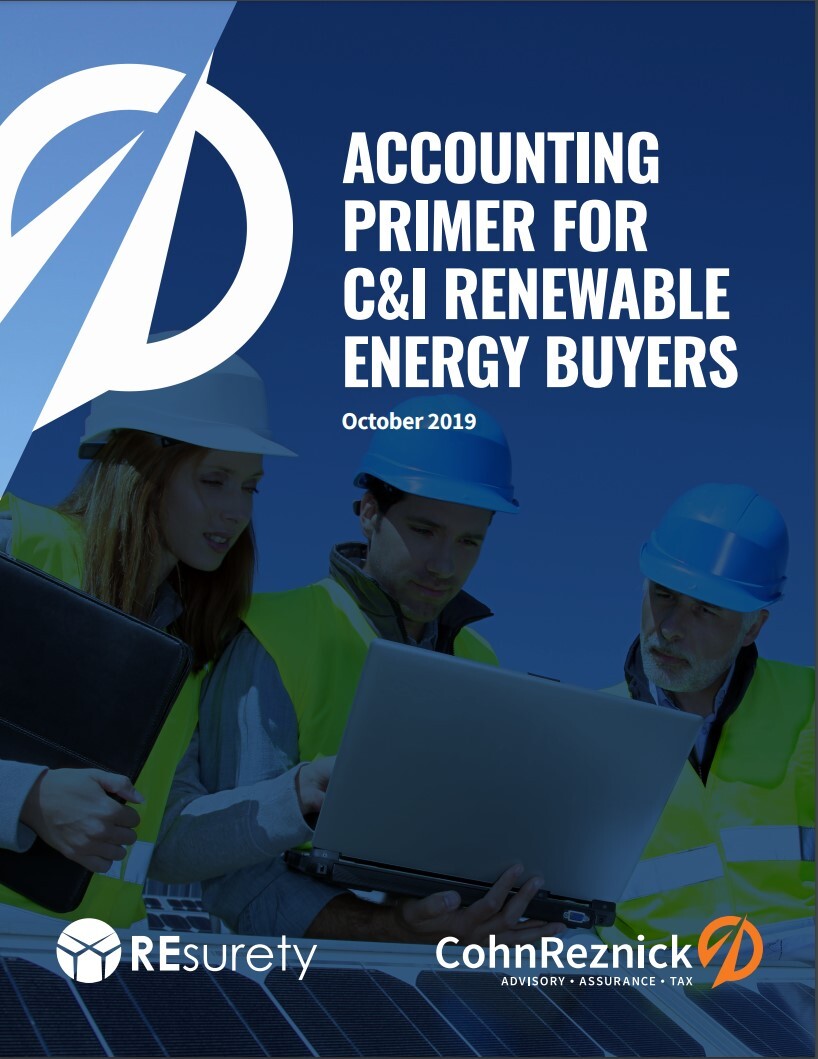 "*" indicates required fields