January 10, 2022
"There really is going to be no aspect of our lives that will not be touched by climate change in the next 25-50 years. So it was important to me to find work that could somehow try to mitigate some of those impacts."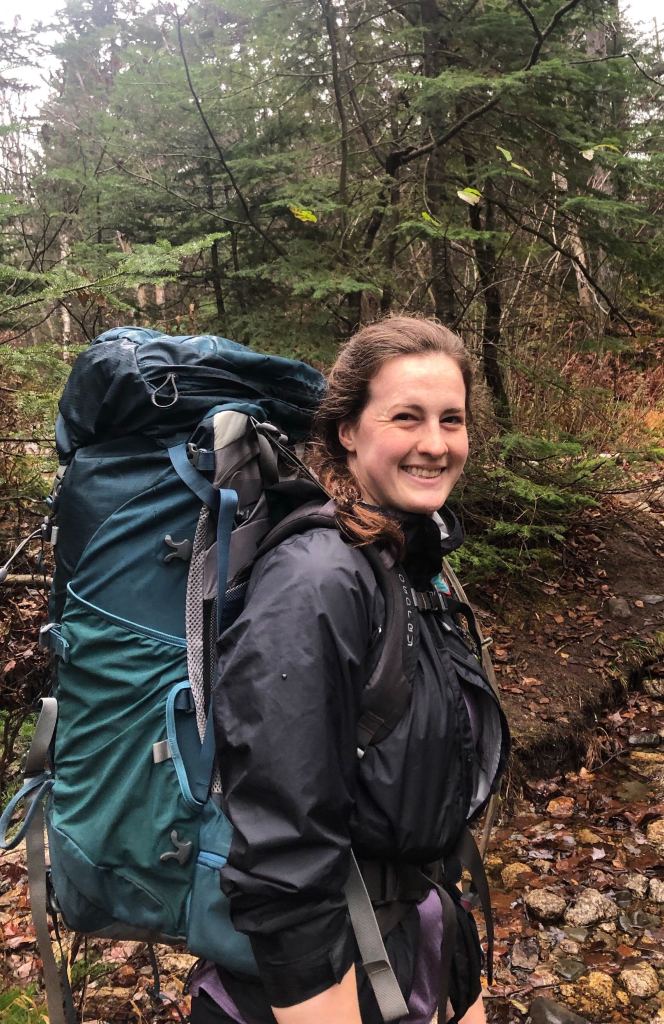 Lauren Ransohoff, of Providence, Rhode Island, trained as a mechanical engineer at Cornell University and University of Michigan before going on to challenging work in radar systems and nanomanufacturing. She explains her recent decision to accept a job as a software engineer in test at REsurety, just named one of Boston's "Best Places to Work" by Built in Boston:
"I've always liked working with my hands and fixing things. My parents were both engineers, too. So I knew I wanted to do something in terms of math and science, and I enjoyed the problem-solving nature of software.
"My background is a mix of mechanical engineering and computer science, mainly in integration and test for complex systems in aerospace and defense, before I came to REsurety.
"I was really interested in climate change back in high school; I even did one of my science fair projects on growing algae with carbon dioxide to research carbon sequestration. In college I worked on research in the Lab of Plasma Studies with the goal of supporting nuclear fusion research.
"When I started applying to jobs out of college, I followed what was cool and interesting in terms of technology, and got away from climate change. At some point last year I was reflecting on my job and my future career plans. And as I started to think more about that, I realized that I did want to get back to work where I could have an impact on climate change.
"There really is going to be no aspect of our lives that will not be touched by climate change in the next 25-50 years. So it was important to me to find work that could somehow try to mitigate some of those impacts. In searching for jobs, and then finding a job at REsurety, I found that I could find a role that supports the clean economy, and I could also work on really technically interesting work that I enjoy. So I was really excited to find that happy combination here.
"In order for us to build a strong, reliable grid, and to have renewables make up a larger chunk of our power supply, it needs to make economic sense. And that's one of the big theses of REsurety, is that we need renewables to be the most attractive option financially, so that people keep adopting and creating and using more and more of them.
"When I first started, it was a very welcoming environment. I got coffee with a lot of the leadership team in my first few weeks. So that was cool to see that, you know, as a new member, they valued my opinions. Moreover, the people are really talented and driven by the company's mission of empowering the clean economy. And we can see that throughout everyone's work.
"When I was on the fence about taking the job (I was deciding between two options), Lee the CEO and Sinéad the COO both reached out and were very generous with their time. In our conversations they gave me their views on where the company was headed in the future, what they were looking for from the role that I was to be hired into, and their hopes and goals for how it would help the team overall. The fact that they were so transparent on how I specifically could make an impact definitely influenced my decision.
"A lot of my background is in integration and testing on software modules, implementing automated testing, and running whole system-level tests. So I'm on the quality assurance team, where my main focus is on setting up different frameworks to ensure that we're delivering quality products, and implementing automated testing to improve efficiencies. This is all the kind of stuff I'd done before, just in different contexts.
"REsurety started out more in analytics and working on contract structuring and settlement and that kind of thing. More recently, they started to expand into developing customer facing software products, like REmap. So some of my role, which has been fun to tackle, is taking part of that code that was meant for internal analytics, and helping translate that to a deliverable product. I'm glad I get to do this kind of work at REsurety, as part of such a supportive team."
Learn about other REsurety employees.
Return to the blog posts main menu.