March 5, 2020
REsurety and Energy GPS have joined forces again to empirically analyze how wind farms with P99 Hedges would have fared in ERCOT in the record-setting 2018-2019 period. 
EXCERPT:
In the spring of 2018, REsurety and Energy GPS co-authored a white paper¹ describing the source and impact of a common error in forecasting hedged wind farm revenue. The error arises when valuing the revenue from a wind farm utilizing a fixed quantity energy price swap, commonly known as a "P99 Hedge". In the time since publishing that original white paper, the ERCOT power market has experienced both record-breaking levels of wind generation and record-breaking power prices — both of which have significantly impacted the settlements of P99 Hedges.
Our original white paper used generation data from July 2011 through February 2018 (the "Original Period"); this update uses data from March 2018 through September 2019 (the "Update Period"), and considers where, how, and why P99 Hedge performance during the Update Period differed from
the Original Period.
Fill out the form below to access the full report.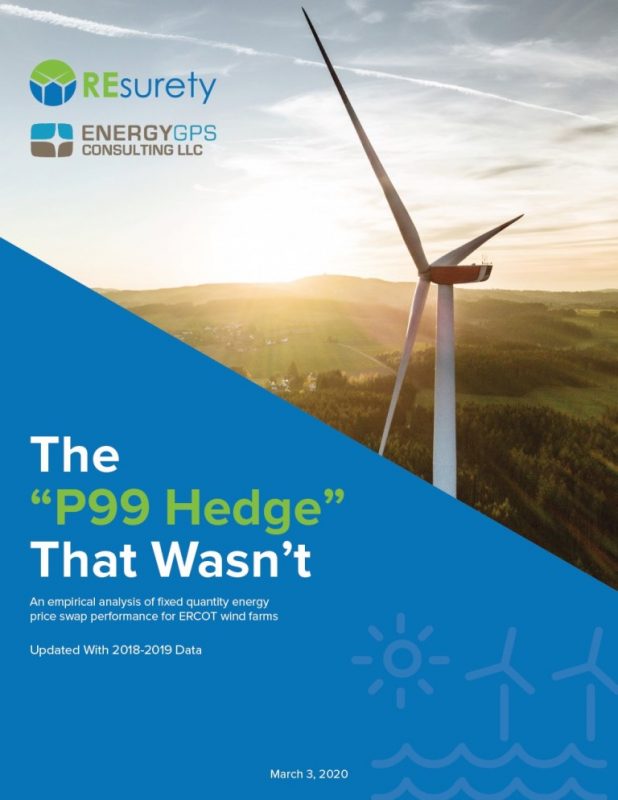 "*" indicates required fields