October 16, 2018
Orrick, Microsoft and REsurety describe the Proxy Generation PPA: what it is and why it represents a necessary evolution of the corporate clean energy buyer's contract.
EXCERPT
Beginning as novelty transactions dominated by socially conscious "tech" companies, corporate & industrial (C&I) renewable energy purchases now exert tremendous pull in the electricity market. Since 2013 and in the United States alone, C&I buyers have contracted for approximately 14,000 MW of renewable energy, continuing to make headlines with every purchase.

C&I buyers' appetites for renewable energy have unleashed tremendous creativity in structuring new products. As a result, C&I buyers benefit from state-of-the-art offerings, including: direct purchases of renewable energy by C&I buyers; "green tariffs"; and intermediated deals allowing C&I buyers with smaller purchasing requirements to piggy back onto larger deals originated by financial institutions or by other C&I buyers.

This paper turns a lens onto direct purchases, the predominant form of renewable energy transaction. And, this paper further narrows its focus onto the preferred structuring tool for those direct purchases—the long-term power purchase agreement (PPA)—by exploring methods for re-tooling the PPA (1) to simplify the contracting and negotiation process, (2) to better align the interests of green power buyers and power sellers, and (3) to empower C&I buyers to use the latest risk management tools being made
available to them from insurance and commodity markets.
Fill out the form below to access the white paper.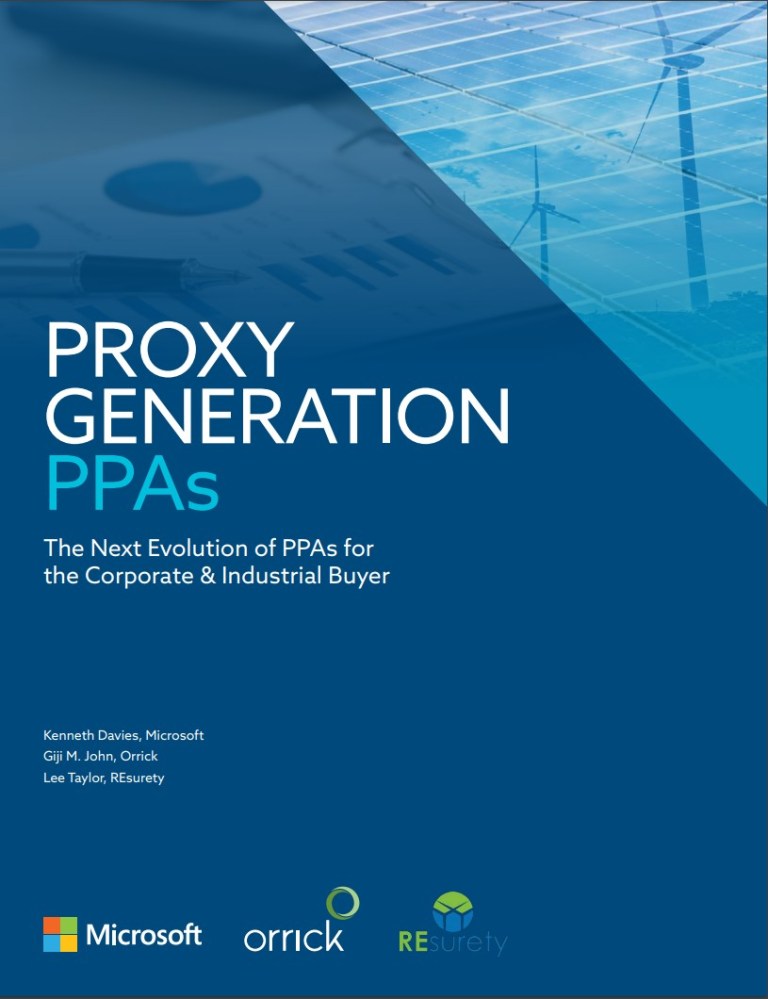 "*" indicates required fields