REsurety is a proud Kilowatt Sponsor for the event.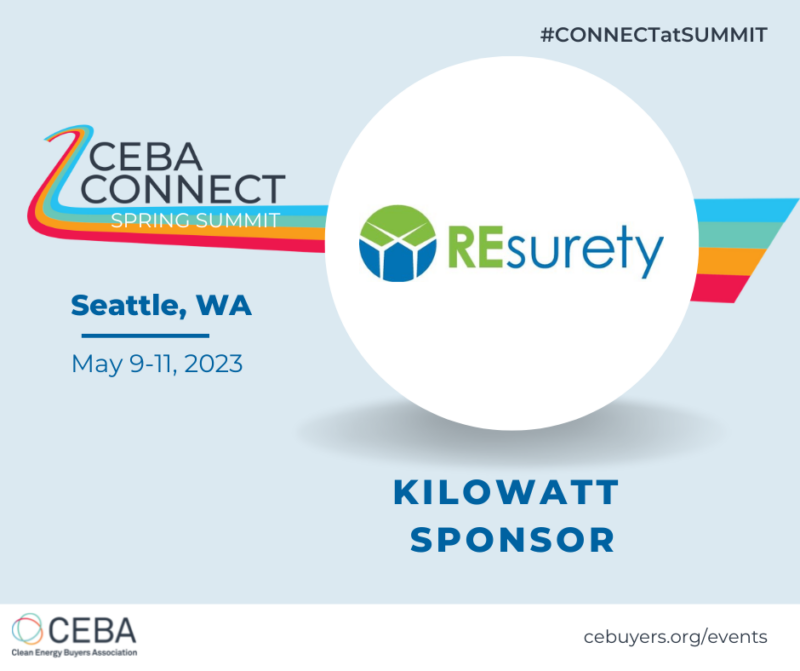 REsurety will be at the Clean Energy Buyers Association Spring Summit on May 9-11, 2023, in Seattle, Washington. Book a meeting with us.
REsurety is pleased to be hosting a session with Akamai Technologie's Mike Mattera at the CEBA Summit.
Title: Maximizing Your Emissions Impact
Description: Clean energy buyers are increasingly considering the carbon emissions impacts of their procurement and operational decisions. Discuss strategies that groups are employing to maximize their avoided emissions, and how they may be weighing this against other priorities they have.
Conversation Hosts:
Mike Mattera, Director of Corporate Sustainability & ESG Officer, Akamai Technologies
Adam Reeve, Senior Vice President of Sales & Customer Success, REsurety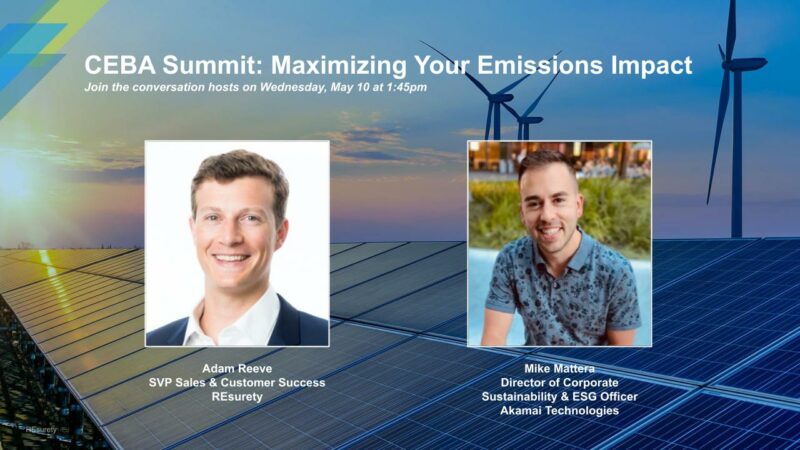 If you haven't registered yet, register to attend the summit here.
About the summit
The premier convening for energy and sustainability professionals dedicated to advancing a carbon-free energy future is around the corner. CEBA Connect: Spring Summit is where the CEBA community builds common understanding of emerging market and policy trends, and advances opportunities to scale clean energy to decarbonize the power sector.
Access the agenda for the entire event here.
Book A Meeting With Us
"*" indicates required fields